HOW MAN SPINS STONE THREAD ?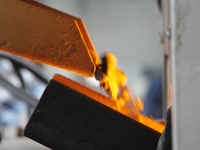 DER PROZESS
1
Through a funnel covered the approximately 5 to 10 cm large basalt stones in the furnace. Inside prevail - the exact degree regulated - temperatures between 1,300°C and 1,450°C. Here the basalt is plasticized , so melted and liquefied.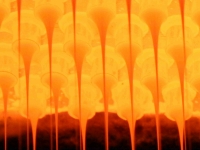 2
About the flow feeder ,a heated tube ,the liquid ,yellow - red-hot basaltic melt is now pressed into the bushing. The flow feeder is based on a precisely defined melting pressure. Through the nozzles into the bushing , the melt is taken off - the razor-thin ,hair-fine basalt fibers are formed.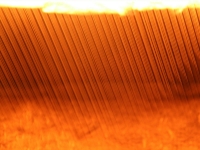 3
In order to ensure a better processability ,the continuous fibers are coated with a size that allows the textile processability and serves as a bonding agent between the fiber and matrix. The size was specially developed for this process and will be adapted for specific applications.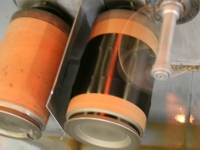 4
Finally,the fibers are drawn over a winder and wound onto a so-called spinning cake.Finish is the basalt fiber!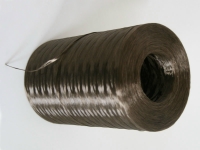 5
As a raw material for further processing in a variety of applications , the rovings are used in the most diverse nuances.